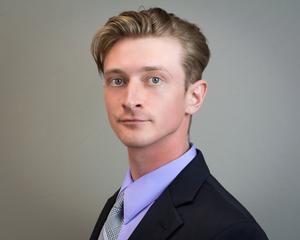 Lucas
Amell
Licensed Assistant
Born and raised in the Milwaukee area, Lucas has developed a strong desire to give back to his community in every way possible- whether career related or philanthropically. Being an active listener, as well as an educator, Lucas is able to help families define their financial goals, establish a plan to achieve them, and make the whole process understandable. He believes that each client should be advised holistically- meaning that all contingencies are addressed.
As a graduate of Carroll University, Lucas values education, respect, integrity and involvement- this applies to both his practice and daily life. After obtaining his bachelor's in finance and investments, Lucas went on to gain a myriad of certifications, and licenses, to best help individuals achieve their financial goals. He is both a registered life insurance and securities agent- making sure to keep up to date with changes in tax law and retirement philosophy. Being involved in the betterment of his community is a core value that Lucas holds close to his heart. He is actively involved volunteering at the Wehr Nature Center in Whitnall Park, where he also sits on the board of directors.
He believes that nature can, and should, be enjoyed by all- young and old. In his free time Lucas can be found hiking, camping, kayaking, reading, painting, playing piano, traveling, cooking, or doing yoga- he says it all depends on the weather.